Joyie7star is a hot thick chic on the mic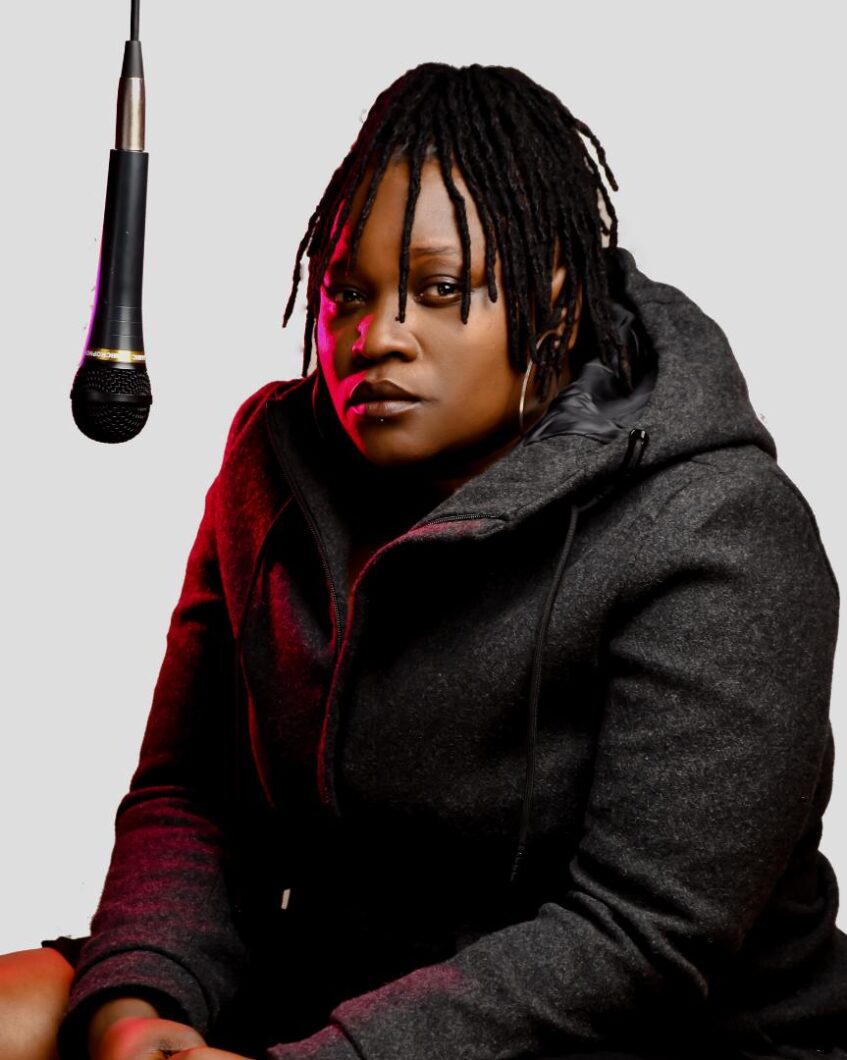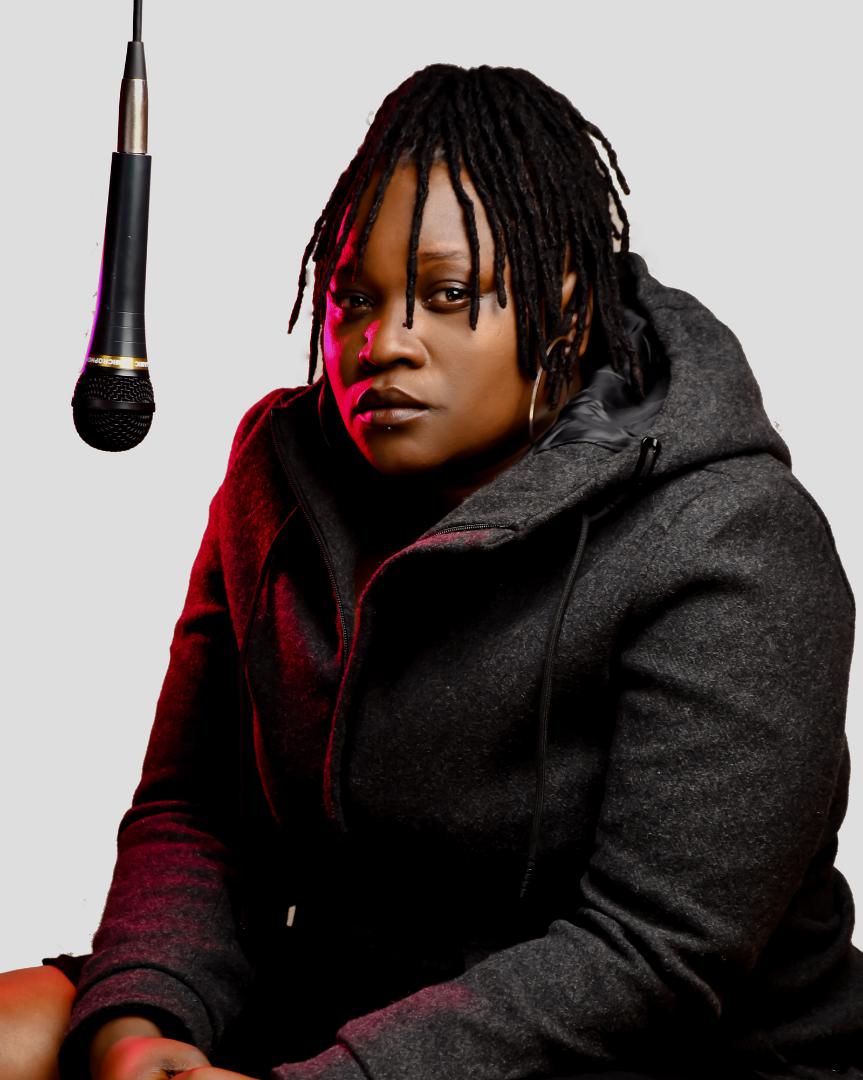 Read Time:
2 Minute, 13 Seconds
Joyie7star is a popular act at La Paroni for most who frequent the venue. She transitioned from just Karaoke artist to recording artist bringing humour, wit and an outspoken persona. She has been singing for almost all her life: from about six years old she was in church singing at Gangama Catholic Church in Mbale.
Her rap journey was ignited by Kenyan rapper Barrack Jacuzzi's "More Stress". Having all the drive and all time high to rock the mic, Joyie7star took part in the MTN Rap Battles '20, even though she didn't make it to the final cut, she impressed, made her mark and isn't looking back. Recently received mad love for her performance on GNL's Dear Hip Hop Challenge
Joyie7star aka Nantege Joyie was born and raised in the Kampala suburb of Mutundwe, draws her inspiration from old school rappers and likes to call her self a 90s hip hop head. On her list you will have Lyrical G, Notorious BIG. You will feel a big influence of American rapper EVE in her kind of mindset – who is that chic?
Her first single "Mubede" is an ode to a man that brings out the woman in her, the man that she adores. She flips South African rapper AKA's "Fela In Versace" to drop bars of admiration. Joyie7star goes from storytelling, to conversational on the same track as she talks about this man who is "Mubede", one who rocks her world.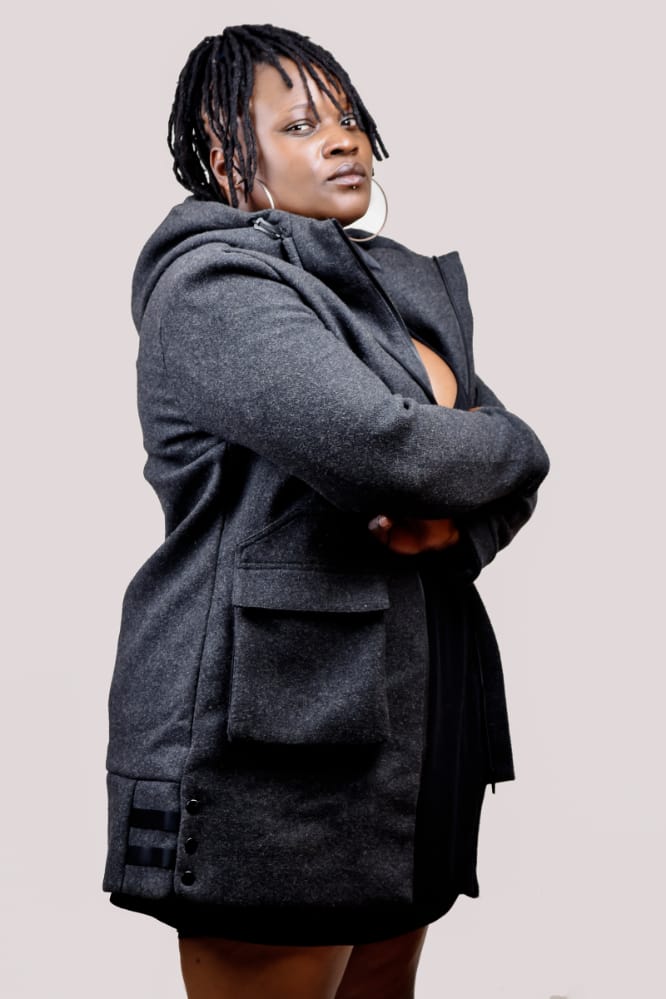 Her choice of beats shouldn't be taken lightly and the ability to rap in both English and Luganda, transitioning easily an indication of mastery. Off the mic, she is acting and doing voice overs.
From the laid back feel on "Mubede", Joyie7star's latest single "Hot Chic Ku Mic" is a dedication to the Karaoke Kings Collective. She started out with them, Karaoke-king. She also makes the song double for her as a bold statement: I am the hot chic on the mic.
Mbawulira begeya nti ekiwala kiyina flesh kikuba rhymes ezili fresh
Joyie is also aware of what people say of her being thick and being able to rap – she gives us her reality. "Dope bars thick booty" is enough to alert you – she knows she is hot enough and brings that to the mic. She brings all moods. She is vivid, you see as listen what she says.
She is working tirelessly to become our chocolate so we can have her at the corners of our hearts – musically.
We look forward to more music from Joyie7star, aka Grimy Rhyme Spitter aka Soul Sister. Connect here with her and listen to music below:
________________________________
LISTEN TO THE NUVELIVE PODCAST:
---
NuveyLive is an Independent media platform for creatives
How to support The NuveyLive Podcast
ADVERTISE WITH US HERE