Baru's Drugs EP asks: What is your addiction?
Read Time:
1 Minute, 43 Seconds
Drugs EP is the latest addition to Baru's series of EP releases. A supercharged trap-meets-soul-edm and experimentation, is how best to describe the conceptualised, five-track project. More soul than trap!
The project was released on Friday 22 on all streaming services.
Delboy is the only recent collaborator and the rest of the artists new and are diverse features. Isiah Mi7 is featured on a notable "Kaneemu", Haka Mukiga brings his acoustic sound blended into the momentum of the project as Precious adds to the soul/rnb or urban music feel. The project ends in more experimental edm with a veryy powerful note from Aux. If you remember "Free" off Young King then you will get the idea.


Kaneemu Kaneemu kanabiri, Nakwele ofumba otya
As said earlier on, Drugs is conceptualised and based on the premise: Everyone has an addiction. And what is yours? Isiah Mi7 brings the concept of love as addiction "waa fuka daagala, butwa". Haka Mukiga and Precious reinforce this idea on "Open Letter" and "Enough" respectively. Delboy happens to highlight the paradox of an addict who tries to feign consuming what they are addicted to. This could be substance usage as well brought out on "Mary Jane".


First you get the money, then the respect
The EDM vibe kicked by "Money.Power.Respect" and the concept of money, power and respect gives diversity to the EP. Money, power and respect to some is an addiction and one leads to the other – from the context of the EP.
Drugs EP is brief, conceptual and a quick listen makes you wasn't to get back to it. Music is highly serialised and with this project, Baru is perfecting his game with these releases. "Kaneemu" comes off as an outstanding piece allowing Isiah Mi7 to shine and Precious as Delboy is unfortunately too comfortable.
Get Drugs on:
Baru is surely addicted to making new music and right now he picks from his new wave inspiration as he asks us what we are addicted to.
Drugs is available on: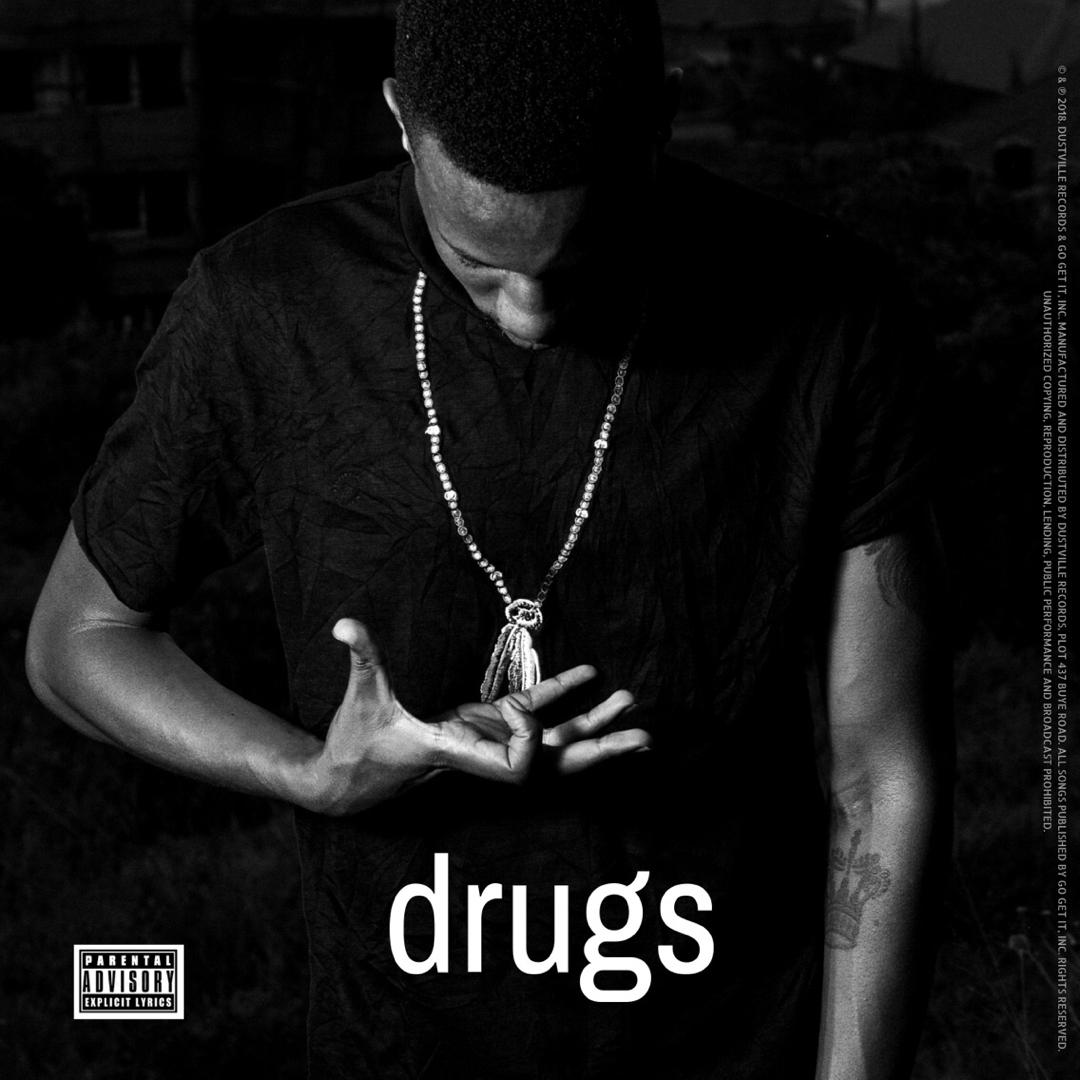 About Author
________________________________
LISTEN TO THE NUVELIVE PODCAST:
---
NuveyLive is an Independent media platform for creatives
How to support The NuveyLive Podcast
ADVERTISE WITH US HERE