Fik Fameica's love for Fashion and why he can Bank on it: see his best 10 stylish outfits
Read Time:
1 Minute, 35 Seconds
Fik Fameica a.k.a Fresh Bwoy is a Ugandan rapper. His full name is Walukagga Shafik and is 27 years of age. He likes to go by the name "King Kong" and "the freshest nigga around town" especially as his signature phrase in all his songs. Fik is known for his many hit songs like "Kutama", "Byenyenya", "Sconto" and so many others.
While at the 2022 Abryanz Style and Fashion Awards (ASFAs), Fik Fameica in an interview with Galaxy FM /TV said, "Fashion is part of my life, I feel like without fashion, the name Fik Fameica is incomplete and that's why I give fashion a lot of time."
Video interview with Fik:
Just like Fik's music has inspired many ghetto youths, so has his sense of fashion and style. According to Howwe biz, he was a nominee for the best dressed male celebrities 2022 in the most recent Abryanz Style and Fashion Awards(ASFAs), 2022 and he won the Most Stylish Male Artiste of the year 2019.
The Ugandan rapper also launched his own fashion label and clothing line called 'Fresh Gang.' He mentioned in an interview with NBS tv (Uncut) that the line comprises of T-shirts, caps and vests marked 'Fresh Gang.'
It is no surprise really that the talented singer and rapper has ventured into fashion because he was a fashion attire aggregator in Owino Market(downtown) before breaking through as a rapper.
Some of the 10 times Fik Fameica has been stylish.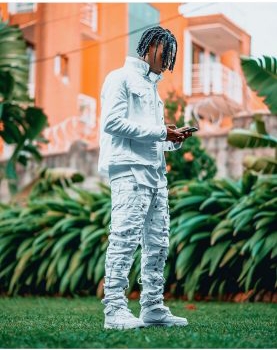 For an artist that started out in fashion, it has been easy for Fik Fameika to viewed as a stylish rapper which also allows him to influence them. On the business side of things he manages to secure fashion based deals like with Abryanz.
He already knows the ins and outs. He is a fashion influencer as he is an artist.
________________________________
LISTEN TO THE NUVELIVE PODCAST:
---
NuveyLive is an Independent media platform for creatives
How to support The NuveyLive Podcast
ADVERTISE WITH US HERE