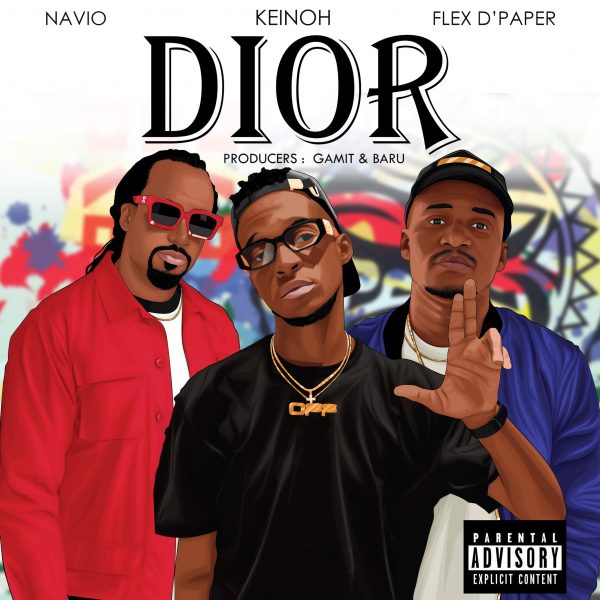 This is not the bad man looking good in Dior remix. Keinoh has released the official remix to his "Dior" released a while back before Nigerian artiste Ruger had released. Waiting for the perfect time, the project has finally dropped on Valentine's day – love is in the air!
The project explores affection, sacrifice and the need to spoil a loved one with some expensive/luxurious things just to show the extremes one can go to please their bae. Dior being a fashion statement, every one deserves things like it.
Flex D'Paper and Navio sing and their smooth and full of praise verses complimenting Keinoh as the message is centred around creating a strong bond with a loved one embodied by the line I'll be your family yah. The Afro-beats and rap fused song was produced by Gamit and Baru.
"Dior" remix joins "Be Mine" a love laden project by Keinoh.
Listen in:
About Author
________________________________
LISTEN TO THE NUVELIVE PODCAST:
---
NuveyLive is an Independent media platform for creatives
How to support The NuveyLive Podcast
ADVERTISE WITH US HERE