Read Time:
2 Minute, 26 Seconds
I grew up a middle child. I am between two generations in my family. I am a big brother with two big brothers and a big sister. I was the last born for about seven years. My big sister introduced me to music generally, and one of my brothers who I looked up to sort of introduced me to hip hop and particularly artists like The Game, Dr Dre, Babaluku, Ragga Dee and I discovered Jay Z, Lady Slyke, Sylvester, Klear Kut an others on my own.
I should say I owe it to him, because he had a certain rap influence, and even clothing influence – My big brother, wasn't bigs brother though.
When I interviewed Blixxack a week ago he disclosed that So Severe was like a big brother to him like Jay Z to Kanye West. This got me thinking of hip hop's big brother/sister situation. While I have been involved in UG hip hop as a low key rapper and a full time UG hip hop writer I have had a few big brothers within the genre.
Interviewing Baru in 2015 made me discover a sort of big brother in him. He advised me on how best I can make the podcast and how best I can push this rap blog thing. Lyrical G simply appreciated and told me of how important the work is and so many others. As a writer, I haven't really had big brothers around me to talk about writing articles for the culture, though a meet with So Severe would guarantee countless ideas.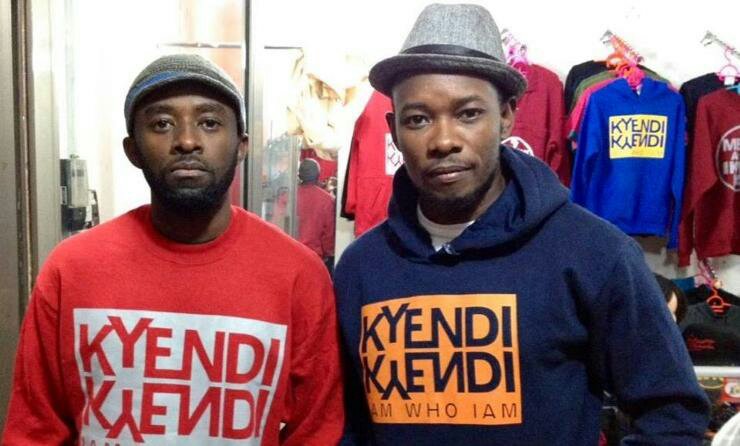 Ugandan Hip hop and I presume elsewhere has more brothers who have supported each other or others than sisters. You could cite MC Yalla supporting the Shirley's, The Tushi Polo's but that would be it. This is an appreciation post for the older rappers/investors/influnces within the UG rap/hip hop scene who have been mentors to the younger generation of artists who listen/listened.
Enygma has undoubtedly played the OG to Benny now Blixxack, Cynthia and other rappers. The Bayimba platform in away surrounds young rappers with older or more experienced artist and producers annually. Flex D'Paper is a testament of following and learning from a big brother.
To the big brothers plus sisters who still live this is my appreciation piece – every family needs you. If an artist grew up without a big brother to talk to, they find you in your raps. The GNL Koi Koi album assures you a G for greatness in your ear while you learn.
The OGs matter, they are our big brothers and sisters keep learning from them.
Read full interview with Blixxack here
________________________________
LISTEN TO THE NUVELIVE PODCAST:
---
NuveyLive is an Independent media platform for creatives
How to support The NuveyLive Podcast
ADVERTISE WITH US HERE