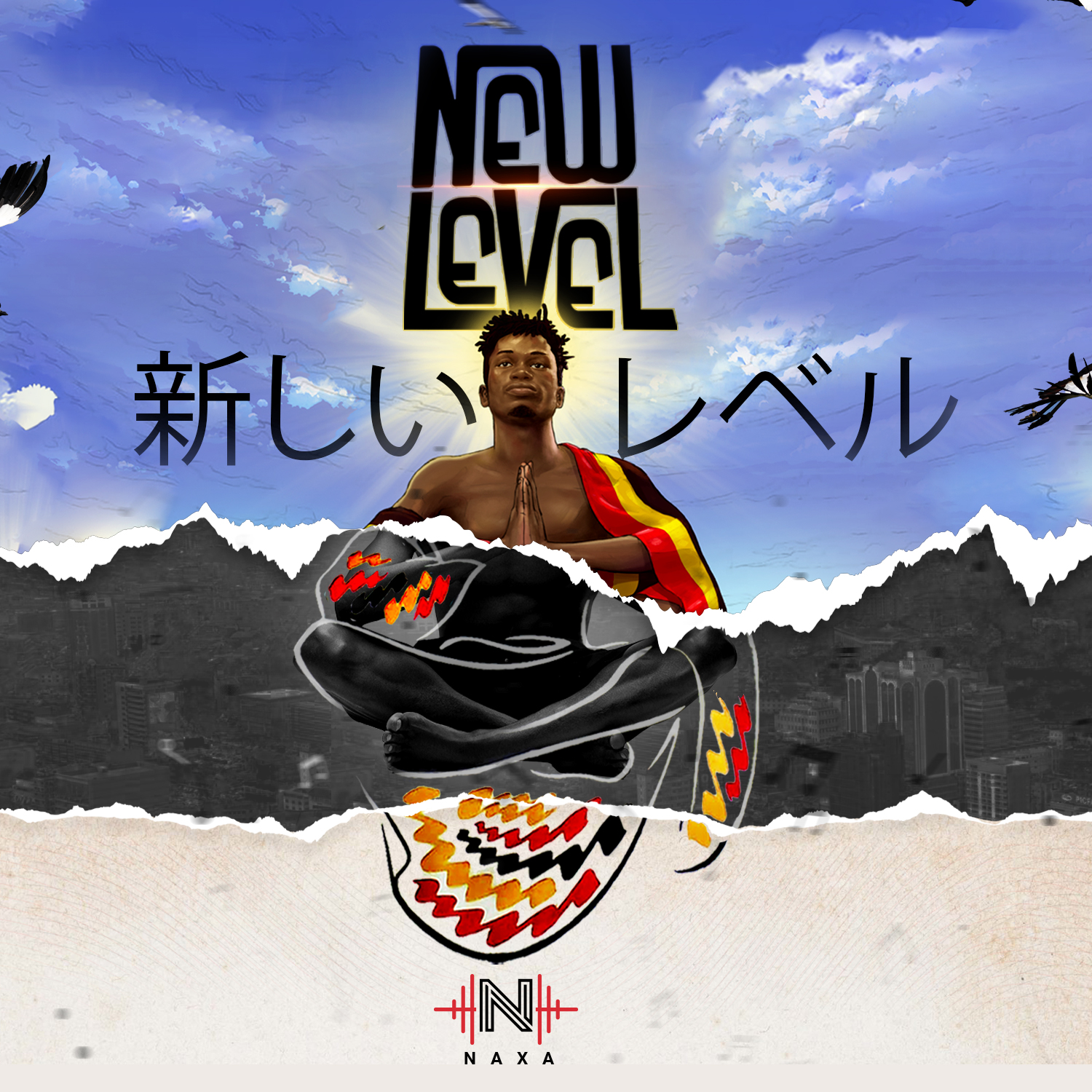 Read Time:
1 Minute, 44 Seconds
Naxa on Sunday 8th August released his third full length project New Level. The hard working and consistent rapper, creative artiste is now in his artistic comfort zone but not so comfortable to stop working on new ways and new projects.
Not so long ago Naxa released his Legacy Mindset EP, his testament on what he is set out to do – longevity. Last Sunday he released the long teased EP New Level, which he said it is him moving on to the next step. Listening to EP, you can tell he is switching up a number of things here and there. Its not the Change album Naxa, Its a mixture of the past and future-present: bold and free to explore Naxa.
In an interview via Twitter spaces, Naxa hinted on having the creative freedom to do what he wants and said at this point in time "I know what I want."
I own the catalogue its a sign am getting paid

raps Naxa on titular New Level
New Level features Mal X, Dagg Mizzo, and Sachi Basaki. The 6 tracks EP as regards sound is borderless. Naxa dives into the regular trap with a few glares on "Regular Day", trance, pop electric, modern Afro beats-trap influence, afro dance to a point you can't box him in. He is choosing to be different as he admits.
Naxa is still putting his spirituality first, humanity next as he taps into topics like success, ownership (I own the catalogue its a sign am getting paid), moving forward, being on a new level, love and never stopping. He also touches on African heritage and a world without borders.
New Level is a one sitting listen and each person might have individual standout tracks. Each song might strike you because of the unexpected sound fusion and samples.
About his artiste level. Naxa is well branded, packaged and strategic in almost everything he is doing. He has a website on which his new EP and older projects can be found.
Journey with him on a new level here / stream here
________________________________
LISTEN TO THE NUVELIVE PODCAST:
---
NuveyLive is an Independent media platform for creatives
How to support The NuveyLive Podcast