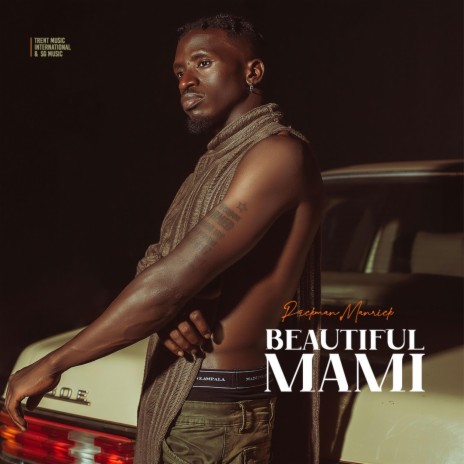 Read Time:
2 Minute, 15 Seconds
After giving us a love ballard with Anknown, Rickman Manrick has released another love song.
"Beautiful Mami" is officially out now. It was teased months ago in a social media post by Rick that his girlfriend Sheila Gashumba responded to. In hindsight it was preparing us on this "check on bae" song.
Rick is ensuring he caters to our ears with releases in almost all the quarters of this year. In Jan he was a bit "angry" with "Luga Pandemic" – a lot had to be said.
We are now in the Rickman love season.
Listen below:
See lyrics below:
Beautiful mummy wasuze Otya

Ayii

Nzuno mbuguta ndeta Kyankya

Ayeeeeeee

Nze njagala nokyakyankya

Aye

Rickman

Pon de beat you know

Chemical ali nicer

Tambula

Njagala nkwetege Nkwetegeleze

Sa sagala gwe webuze Webuze buze

Wewe empisa nungi webuze Emize

Nzuno nzize kati pin jomize

Tunse nga bwenali nasubiza Nzize

Yo ma baby la baby La Shububu

And am your baby Lu baby Lu

Your bubu

Omu ati gwesilikola vulugu

Tebakugamba tonsobola sili Mugugu

Oli kyatika

Manya Ndi wakukola Ekyetagisa

Ayeee

Anything for mi girl

Mbela wakukola ekyetagisa

Ayeee

Beautiful mummy wasuze Otya

Ayi

Nzuno mbuguta ndeta Kyankya

Ayii

Nze njagala nokyakyankya Ayii

Ebiwooma byebigwa byokya

Ayi

Bwenakyalako mu mutima Ogugwo

Nayanilizibwa Nompa mu Bima

Kanyikile nkole anti mu Summer

Njagala nkuyiwemu ki range

Oba ki hummer

Onjagaza omukwano gwa Malidadi

Nyinabashumba nkulovinga

Sheilah heart

Nasala tempa

Wambuna mu heart

Naye before Nali

Mukambwe nga mosadi

Onjagaza omukwano gwa Malidadi

Malidadi nze rickman Ødegaard

Ate kekili nti Oli kyatika

Manya Ndi wakukola Ekyetagisa

Ayeee

Anything for de girl

Manya ndi wakukola Ekyetagisa

Ayeeee

Beautiful mummy wasuze Otya Ayii

Nzuno mbuguta ndeta Kyankya

Ayi

Nze njagala nokyakyankya Ayi

Ebiwooma byebigwa Byokya

Ayi

Naye beauty ma

Bugu bugu teguba muliro Manya

Manya Olema kukozesa Butamanya

Bubu abakusula sulayo Obugambo toganya

Nkusaba kimu omukago

Gwaffe tomenya

Ta ta tambula

Njagala nkwetege Nkwetegeleze

Ayi

Sa sagala gwe webuze webuze buze

Ayi

Wewe empisa nungi webuze Emize

Ayi

Nzuno nzize kati pin jomize

Tunse nga bwenali nasubiza Nzize

Ayiyiyiyiyi yiiii

Yo ma baby la baby La Shububu

And am your baby Lu baby lu

Your bubu

Omu ati gwesilikola vulugu

Tebakugamba tonsobola sili mugugu

Beautiful mummy wasuze Otya Ayii

Herberskillz Pon a one yeah

Ayii

Nze Njagala nokyakyankya

Ayii

Pon de beat you know Chemical ali Nicer

Ayii

Oli kyatika

Manya Ndi wakukola Ekyetagisa

Ayeee

Anything for de girl

Manya ndi wakukola Ekyetagisa

Ayeee

Beautiful mummy wasuze Otya

Ayi

Nzuno mbuguta ndeta kyankya

Ayii

Nze njagala nokyakyankya Ayii

Ebiwooma byebigwa eyokya

Ayi
About Author
________________________________
LISTEN TO THE NUVELIVE PODCAST:
---
NuveyLive is an Independent media platform for creatives
How to support The NuveyLive Podcast
ADVERTISE WITH US HERE