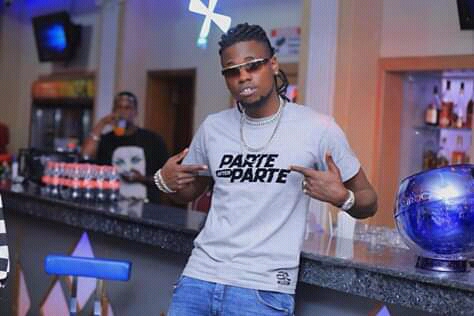 Read Time:
3 Minute, 11 Seconds
By the time you read this it's prolly' 2020 and you might be in reflection of 2019 or what to listen to or catch in 2020. Time really flies but it even flies more when you are busy – to all those hustling I salute you, keep grinding! Like Sylvester says "LEMERAKO"
2019 like any other year had so much released underground both intentionally and unintentionally. Some careers took off and others seemed to just start – the order of things you know! Fresh Kid any one? Felister any one? St. Maxi Maine?
All eyes might be on the coming award ceremonies to celebrate works released in 2019 and as an individual you can dig up more by searching for projects you might have missed, that way you are supporting your artists. Artists in this country need support wether it is inform of criticism that can help check them – don't crucify them.
WILL HIP HOP BE UGANDA'S BIGGEST GENRE IN 2020?
It goes on record; Big Tril has been criticised but still he was the most booked between September 2019 – to December 2019 because of his first hit song; produced by him. We can say he finally earned his spot even if it is years after most of his peers had scored hits. Perseverance is key, a lesson of 2019.
The Full length projects
Not so many albums dropped in 2019 that mainstream media might not have covered. Mixtapes and EPs too. But notable acts like Baru, Pryce Teeba, Lyrical G, J Watts, Fakher, Keinoh, Blixxack, Kavali and Zagang gave us full length projects to vibe to. This is not an exhaustive list because we know very well that some projects are released on the low and might not get all the coverage required. This could be on the side of the artists or blogs.
In 2020 let your friends know about nuveylive.org
Events
Breakfast Jam, Hip Hop Bootcamp, Hip Hop summit still United fans and their artists as they have always done. Few artists headlined events outside the Hip Hop fan base. Fefe Busi, Fik, Navio and Big Tril anyone. There was a time Fresh Kid was on demand till the Minister stepped in requesting, the child to be guided. The rap battles also kept the game alive. The ongoing MTN Pulse Rap battles, which I believe will to some degree change the view of hip hop on TV. GNL's return in itself was an event.
When Enygma chose to wear the mask, it was to say pay attention to my music not my image. This notion is not really universally spoken out loudly but yes it is seen when artists want their privacy. Navio tied the knot and Ninja C who equally did towards the end of December 2019. We wish them well and may they be blessed.
To artists, what failed in 2019 try another method and push further to reach your goals. To fans, support your artists don't let them down if the music is good. It's the music that should matter most, their talent and the rest comes in. If the music is wack, tell them what you think and what can be done better.
Our fans, we thank you for the support over the years and 2020 with be our fifth year covering UG hip hop stories. We ask you to share with your friends this platform for a wider reach and continue supporting Ugandan hip hop.
Bomboclat to the bad mind, as Ykee Benda says on the episodes of his star packed song, "Bomboclat" which has made December a hip hop month as most rappers are struggling to jump on it. Rid yourself of negativity, learn something new and enjoy doing what you do.
Let's go, 2020 Weyayu 👉👉👉
About Author