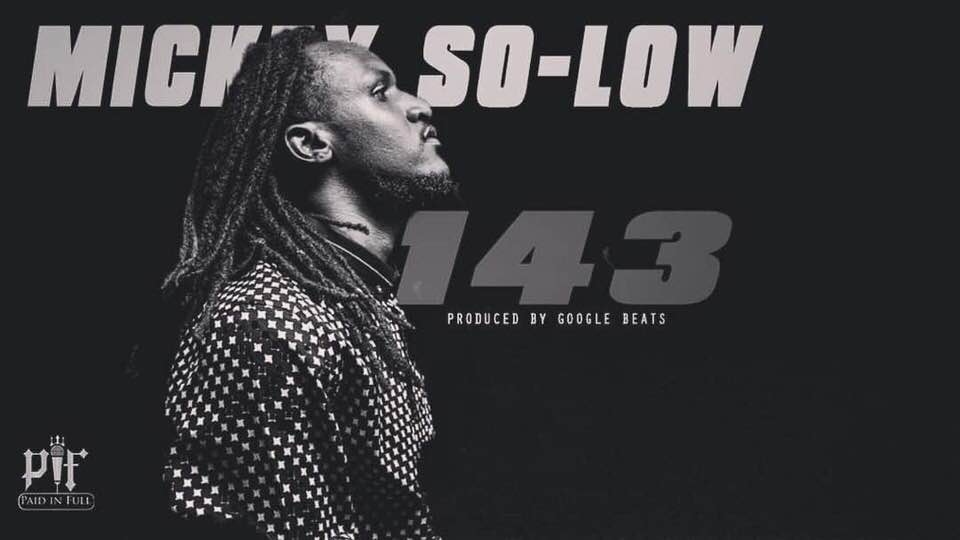 Read Time:
1 Minute, 23 Seconds
Forget the easy come easy go there she goes on "Gone" Mickey SoLow; "143" is a beautiful Ode that evokes the melodic Muntu SoLow.
I wanna love you, every day n night…/ Keep it real never lie/ On my mind,you blow my mind…
What a firm opener for a song, that allows Mickey to get weak. Bars and Melody , TrapSoul is a proven formula but "143" is a calculated attempt to redefine a soundscape many have tried to explore.
The Google Beats produced track reminds us of the coded language as teens we used, to ensure our love notes were delivered. 143 simply translates to I Love You for those from a generation that didn't waste time being cryptic.
I just wanna let you know

You my only you my number one
Mickey SoLow is not proving only one point to the adored person: he loves and will sing a song for bae. His voice serves as an instrument as he sings over a pure trap beat. The autotune-ish-ish engineering over his voice at some point rob us of his pure weak voice but it is justified by the nostalgic whining in reverb.
At this moment it's had to figure what Mickey is planning as he has fo while redefined his approach on almost all tracks he has been featured on or released ever since "Pray", "Nvuga Kampala refix" , "Another", "K1NG" to-date.
This track surely infiltrate your radio red tape with the infectious i am in love with you/ do you love me, like I love you.
Get the track NOW
[sdm_download_counter id="5765″]
[sdm_download id="5765″ fancy="1″ color="black"]
About Author
________________________________
LISTEN TO THE NUVELIVE PODCAST:
---
NuveyLive is an Independent media platform for creatives
How to support The NuveyLive Podcast
ADVERTISE WITH US HERE