Abenga Viktor and Waade give their All on "Yote (John 3:16)"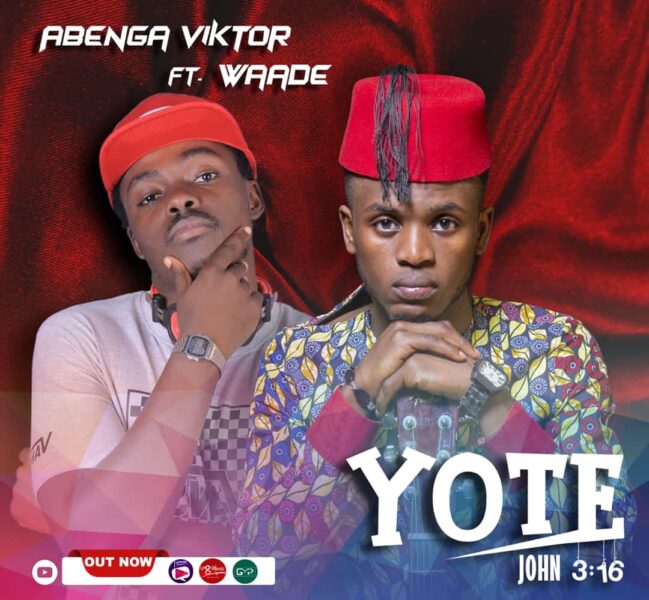 "Yote (John 3:16)" is a fresh new release from Abenga Viktor a vocalist, singer and Rnb artist. On this spiritual banger he features the "Nga Yesu" singer, rapper and producer. "Yote" is a Swahili word to mean all and it's exactly what they give this song as they acknowledge how God does it all – He is everything.
The song is based on the premise of the bible scripture in John 3:16.
For God so loved the world, as to give his only begotten Son; that whosoever believeth in him, may not perish, but may have life everlasting. …
"Yote" was produced by Doch, mixed and mastered by Abra Keys and beat by Mr Day One. It's one to dance to an worship.
Listen here:
About Author
________________________________
LISTEN TO THE NUVELIVE PODCAST:
---
NuveyLive is an Independent media platform for creatives
How to support The NuveyLive Podcast
ADVERTISE WITH US HERE