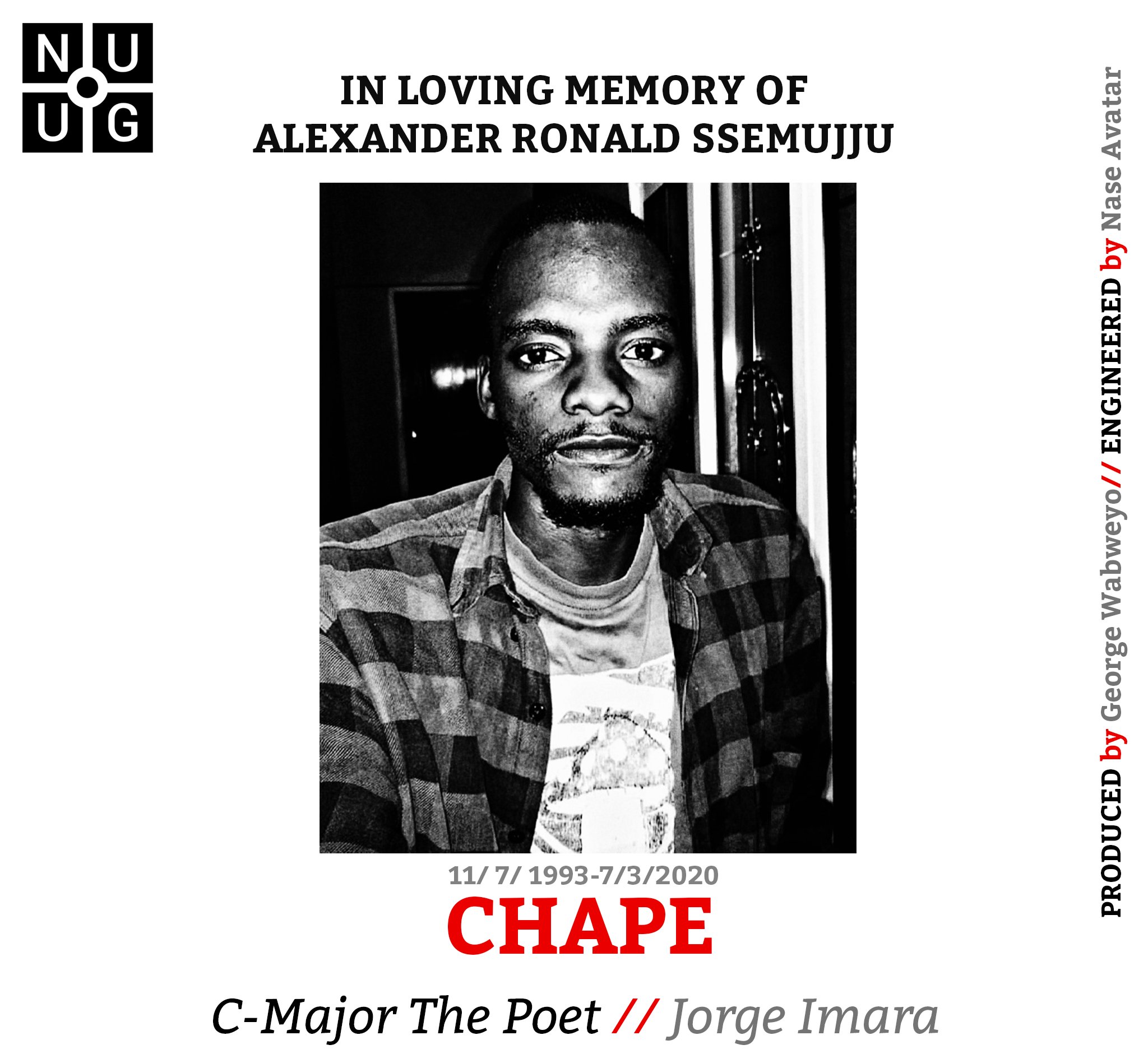 Read Time:
1 Minute, 14 Seconds
First things first, Rest In Peace and Poetry Alexander Ronald Semujju aka CMajor The Poet.
"Chape" is the latest single off a forthcoming album In Search of a Cure. The song is one for the grind. The talented CMajor The Poet who left us on 7 March this year to join the heavens is featured posthumously as he treads bars of hope and the hustle – "Chapa Chapa gotta do it."
The notion of now or never because the time is now – is the lifeline of this song. Jorge Imara drops lines in English and Swahili impressively. Akongo Wero adds her soothing vocal assists too.
When you hear "Chapa chapa gotta do it", you honestly have to equally do it. "Chape" speaks to every hustler with a positive mind, dedicated and willing to get down and work. This song comes at a time where a number of people are looking for ways to survive, to make it and stay afloat. It is only right hope is provided and of course entertainment as well.
Picture you at work sunny, rainy or windy day, and you are wondering if you will make a cut: "Chape" plays reminding you to do it and be patient.
George Wabweyo produced the song and Nase Avataŕ engineered it.
We are getting a taste of the NU.UG's In Search of a Cure album and likely we shall expect posthumous releases from CMajor.
Listen to "Chape"
About Author
________________________________
LISTEN TO THE NUVELIVE PODCAST:
---
NuveyLive is an Independent media platform for creatives
How to support The NuveyLive Podcast
ADVERTISE WITH US HERE