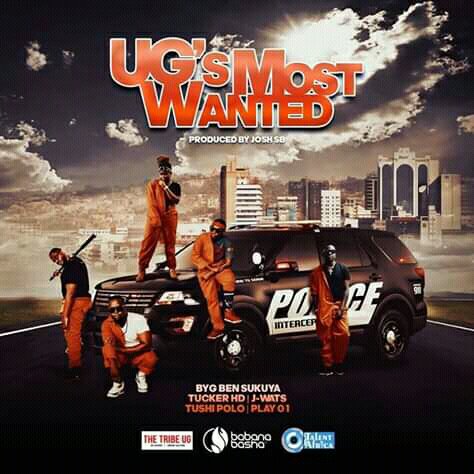 We have reached the middle of the year and the start of a new month with several releases happening. "UG's Most Wanted" is officially out and is a deserving project to kick start June. BYG Ben Sukuya, Tushi Polo, Tucker HD, J Watts and Play01 took time to premiere the project earlier on Radio City and soon it got officially released on other streaming outlets.
The project was spearheaded by Byg Ben who consulted several people on who should jump on the project. JOsh SB was crafted the beat that the five rappers ride, uniquely bringing out the best flows and take time to prove a point or two. The artists rap within about 50 seconds of the cinematic beat. Tushi Polo happens to be the only female on the project.
According to Byg Ben there would be another chapter coming likely next year. The concept is not to roll out the project as a cypher but as a statement. "UG's Most Wanted" is definitely an impressive body of work and cultural statement for Hip Hop.
A video to UMW is to come later on next week.
Stream the project below: