8 interesting references on AJO's "Won Off"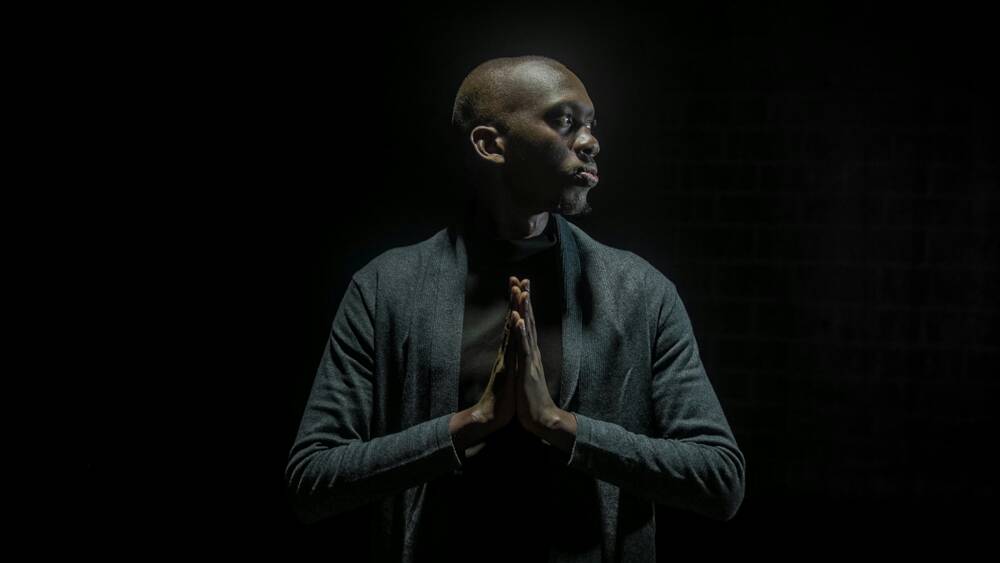 Read Time:
3 Minute, 7 Seconds
AJO is back in album mode and we expect him on his lyrical high. The rapper recently released "Won Off" which many fans were requesting for some sort of decoding; a gesture that shows how rich the track is. The No Apologies AJO has come for our ears. This isn't a thorough break down of the track but a gesture to capture interesting references you might have missed.
Get the track below if you haven't:
Every rapper he kill, never redeem 'em

How I fuck with you when you gat lyrical Hymen
Well  we all know the hymen.
2. King now, Kung Lau, immortal in this combat
AJO makes reference to Kung Lau a character from the Mortal Kombat franchise. He plays around the words "immortal" and "Combat" suggesting that he is eternal in the rap warfare.
3. Niggas saw it coming like I was 69ing
He goes ahead to make a sexually interesting referenc eto a certain sexual position. You know a six-nine. Then plays with the homophones "coming" and "cuming"
4. This is 9p.m and you can't fuck with my prime
Remember the now defunct WBS Prime news. WBS seemed to be in its prime then. AJO is equally equating his position to the 9PM news on most TV stations and now one can play with that.
Serving shots, after shots, after shots in a loop

4. Time after time like am Cyndi Lauper niggah

Pick apart your brain, niggah hold that thought
This a reference  for the 80s to an 80s artist Cyndi Lauper's song "Time After Time" AJO definitely has several music influences. This one  is more of a shocker.
5. Niggas always fronting give them magic beans they wouldn't do jerk(Jack)/ Niggas wouldn't do Jerk(Jack)
Did you read Jack and The Bean Stalk? This is a reference to that story of Jack who had magic beans that grew so high that he used them like a ladder. There are several versions of the story. AJO makes the most of sexual innuendos in his music. Here he is addressing the lack of productivity from some rappers. See here
6. Am Odin don't give me Nick Fury you Slick Rick
This line is honestly problematic but yes AJO watches Marvel works and follows passionately. He refers to one chracter from the comic world of Marvel. "Nicholas Joseph Fury served in World War II….Fury is one of the greatest strategic minds in the world…" Comicvine AJO chooses to overdose without planning his way acknowledging that the (You) is a artful like Slick Rick.
Niggah better mind yours before you land mine to blow up

You need the upper Cuts before you ever get the hook up

7. I am Denice the Menace, the Phantom Menace, The Furnace

Am that idea that took you a life time to harness
Mr. Ariong James at this point takes on a villain's stance. All the references in the lines above he refers to three classic films. For further reading I have hyper linked them.
8. Its like a nightmare with Freddy on a caffeine diet
It is possibly a reference to the film Freddy's Dead: A Nightmare on Elm Street. Here AJO is creating a mental picture of a killer staying awake. A lyrical slayer who is woke. There's a whole theory on the internets of staying awake thanks to the film.
It is safe to say AJO has mastered his allusion game which you recall well on  "Kamikaze". It was a feat trying to break down and capture these references(the outstanding one) as well as deciphering some. We look forward for more music from AJO.
Until then, lyrics matter!
________________________________
LISTEN TO THE NUVELIVE PODCAST:
---
NuveyLive is an Independent media platform for creatives
How to support The NuveyLive Podcast
ADVERTISE WITH US HERE