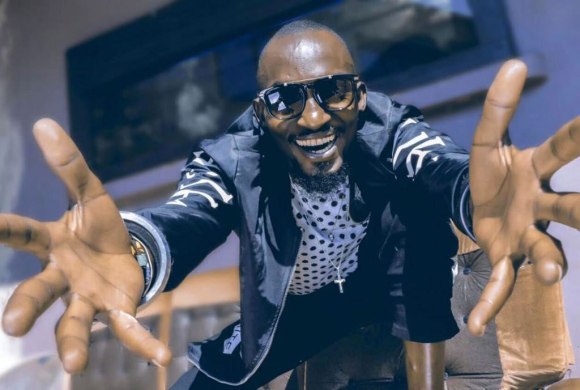 Read Time:
5 Minute, 24 Seconds
The past week has been a dark week in the history of Ugandan music, entertainment and performance arts. As a nation we lost an icon who touched, soothed and inspired most. An influence that did great so fast and yet steadily for ten years.
Moses Sekibogo (1985 – 2018) aka Moses Radio (R.I.P) breathed his last after suffering an injury sustained from what was reported as a brawl. The issues surrounding the unprecedented event that sent him to comma and then final demise are not so clear. Different reports were offered by numerous media outlets  but a proper story is yet to be put out.
Moses Radio alongside his longtime friend Weasel offered us a decade of fine and exhilarating versatile music as a duo. They went a head to collaborate dynamically enabling themselves to elevate themselves as one of the most important artists of the past two decades. Further more, they paved a way and offered a formula for up and coming artists to break out.
They redefined everything literally. And Radio redefined lyricism in Uganda here.
A song writer, Singer, vocalist, producer with a divine-eye while writing; no one would be compared to the lean sometimes husky and yet soothing voiced Radio.
To jump into his influence in UG Hip hop, one might wonder if that ever happened. Radio influence UG Hip Hop subtly because of his lyricism.
In 2011 Swangz Avenue was a production house any Ugandan artist would dream of working in and with.  That year we saw the release of Mr DJ – a song that was made catchy and popular due to the memorable hook that Radio sung.  The track featured Navio, Rabadaba, Weasel, Peter Miles, KS Apha and Viboyo. The artists performed their verse in typical cypher mode. This enabled Hip Hop to have a crossover effect and even a subtle influence at a time many call the UG Hip Hop Golden era.
Hip Hop values DJing as an important element amongst others. The idea of having a DJ playing the record and B Boys breaking and MCs spitting was embodied on this track. At the time, I remember many people would no doubt call Mr DJ a fully fledged hip hop song.
Hip hop had a good time touching base with other genres and the artists.  Whoever didn't know the bars at least sung the hook by Radio. He made it highly memorable.
Bars and Melody is a formula the American Crew,  Outkast managed to exploit at their come up; and Radio and Weasel where no exception when they did hip hop inspired tracks. Because of their versatility as a duo, it was always hard to categorise them whilst the Urban music they released. Songs like Ability definitively fell in such positions.
Radio and Weasel offered us melodies and raspy-raps as a duo and even managed to score collaborations beyond Mr DJ, Locomotive (whistle Song) to featuring on GNL's Mr Right. When some were still getting familiar with this thing called rap/hip hop especially in Luganda, Radio at large was that link that helped crossover Mr Right to fans beyond hip hop. One could argue differently but a trick that collaborations can often have in mind included melodies. When you didn't know the bars, the hook was a wonder to master and  sing along.
The undeniable influence that was:  Ability ft.  Rabadaba
Swangz Avenue wasn't playing around with production. 2011 went a head to see Just Jose sample Radio's outro lines on Ability which were re-purposed into a hook for Keko's How We Do it.  The track recieved quite an overwhelming reception from the then young, up and coming rapper. Sampling is an art-form that hip hop has embraced from time in memorial. By sampling: a sound clip that is not originally done by a producer is re-used for different purposes. It can be a line, drum, synth or clap or whatever.
So, Just Jose was a producer at Swangz Avenue then. Keko got  buzz with How We Do It;  undeniably it felt like a follow-up of Ability –  the sample of Radio saying: This is how we do it, this is how we do it  , in another context.
A remix to the song there after followed and Radio and Weasel where on it. The strategy to push Keko, saw her being among the earliest artists to work with Radio and Weasel. The remix maintained the sample and Radio added just an extra layer of his vocals to it. His lyrics seemed hippy and relate-able on a hip hop song. He sung of skateboarding which can be likened to hip hop sometimes.
That year Keko recieved an award for Most Gifted African East, at the channel O Awards. UG Hip Hop was winning with the contribution of the voice of Radio.  Keko never looked back and so did Radio and Weasel as a group.
From Ability, a song meant to inspire people to do because they are able and later sampled for a Keko song and even a remix – Radio in one way or another lives in UG Hip Hop.
It should also be noted that, as a duo Radio and Weasel influenced most of the day-to-day rap acts or paved a way for them in one way or anther. If Radio and Weasel decided to for focus on Hip hop what would their impact been like? Is a question we can ask.
Radio contribution and influence on tracks that were hip hop will always be remembered and should be celebrated.  Mr DJ and How We do it became big jams as Kasuku of Dembe Fm would say. Mr Right in its own right was a huge jam.
At some point Radio and Weasel seemed to sound like Rn Hop (Rnb and Hip hop) artists but given the versatility of these two artists we got so much more and Hip hop appreciates the contributions of them both.
Moses Radio will continue living through the music; his contributions both covertly and overtly will always be remembered.
May his soul rest in peace.
About Author
________________________________
LISTEN TO THE NUVELIVE PODCAST:
---
NuveyLive is an Independent media platform for creatives
How to support The NuveyLive Podcast
ADVERTISE WITH US HERE