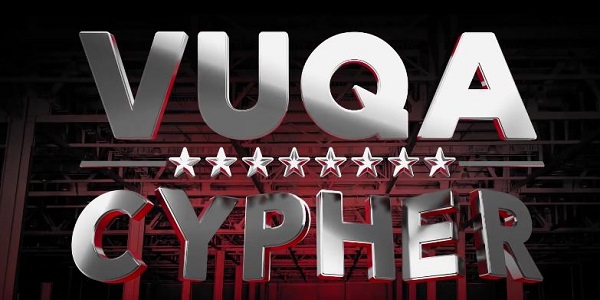 Read Time:
1 Minute, 7 Seconds
First of all lets break down what VUQA means: The name VUQA is derived from KUVUKA, a Swahili  word to mean  "to cross". or even better "Crossover". Now if cyphers went on your nerves, please chill this one does/ will do exactly what it is derived from – cross over.  VUQA Cypher is a project powered by VUQA TV on their campaign to promote and bring forth "Ugandan art, fashion, life and aspirations" MGT  VUQA TV
The audio is produced By Michael 'Fingers' Mugisha  and the  music video  directed by Josh The Fixer, who give it a touch of class. The line up of artists is intelligently put together to achieve the cypher's intentions and just to re-echo – crossover to all audiences and cross-borders. The cypher is opened up by Keko; followed by  Big Trill, Nutty Neithan, The Mith, St Nelly Sade, Peter Miles, Timothy Code and Ruyonga.
Just to quote Peter Miles, "the lyrics particular" from each of these artists performance  which is like a hip hop and dance-hall reunion.  Six rappers and two dance-hall artists (Nutty Neithan and Peter Miles), this is a mastermind project by DJ Bush Baby.
For who killed it we leave that to you, let us know in the Discussion box!
Listen to Mp3  / Stream / Watch / Download Below:
---
[download id="undefined"]
________________________________
LISTEN TO THE NUVELIVE PODCAST:
---
NuveyLive is an Independent media platform for creatives
How to support The NuveyLive Podcast
ADVERTISE WITH US HERE