The skinny boy with big dreams, The Homie is more than ready to release his debut EP – East African Boy. The full length is a six track project with a number of features.
The MTN Rap Battles beneficiary, has been gradually wetting appetites during the battles with his laidback flows to his latest single "Say Goodbye". He confirmed to us of this forthcoming EP on which "Say Goodbye" is actually an interlude on EA Boy.
East African Boy will be released 14 July.
It until then listen to the Slim Boy with big dreams
Here is the tracklist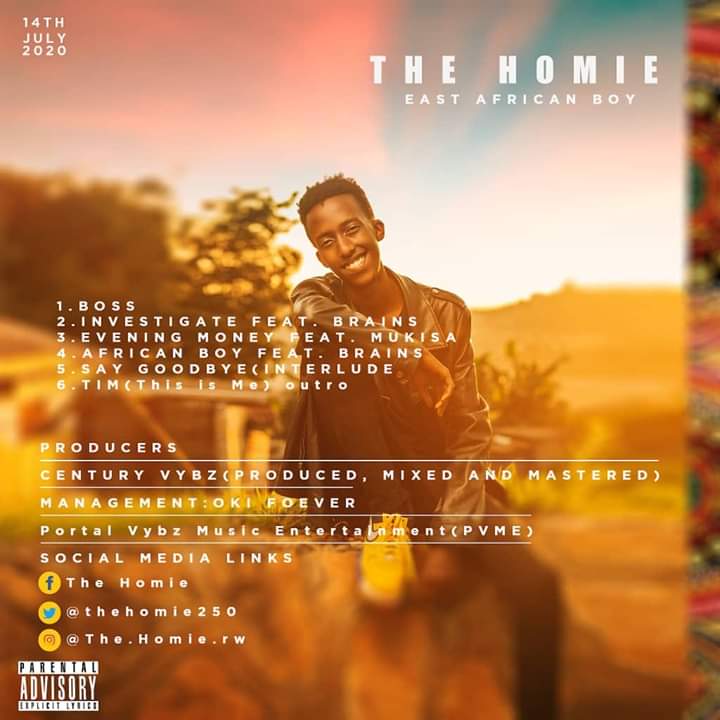 About Author