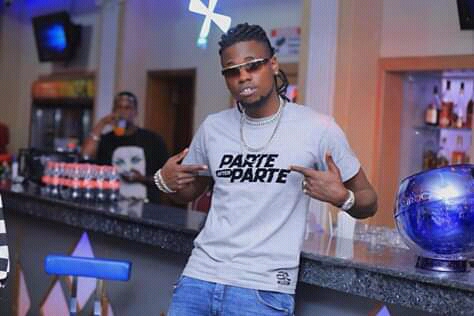 Read Time:
2 Minute, 27 Seconds
Circa 2014, just thinking about recording my second song "R.H.O.D.A. State" I hit Buddies Studios, in the glory days of Andy Music and earlier but not so popular days of The Weezy on the Beat, I meet Big Tril. Tall guy, easy going and so approachable. I joined him on the couch and sat just beside him. He had been laying on his back on this couch and he sat up just to allow me space. I sat awe and anxiety, waiting for my session.
I greeted Mr. Kaiza and he responded calmly. "Am alright, how you?" A short pause and he continued with, " You are here to record?" I answered in the affirmative. Andy Music walked in after like 30 minutes and set up so I could record. Mr. Kaiza walked out upon noticing that I was about to spit.
I think that was the first time I had met the former Baboon Forest artist. At that time, all I knew about him was his radio gig at X FM and his music. Then him being a calm dude.
I did not know about his love for production. How could I have known? In 2014 I wasn't really sure I wanted to write about UG Hip Hop as much as I do now. All I wanted was to make records and chill. Heck, I use my digital ink to tell stories like these.
The first time I heard about Big Tril's production was on "Boda Boda and Guns". He was expressing his views and feelings about the state of the nation then. It was impressive! The words of Ninja C resounded in my head, "The more skills the merrier." If I recall well, The Sphynx said the same to me on the NuveyLive Podcast. Big Tril's is testament to the statement. Have you listened to Parte After Parte?
It feels like the deal with Striker Entertainment allows or gives Tril the creative liberty, to make polarizing music which he loves deeply. The resources are provided to promote his creative outcomes.
"Parte After Parte" was announced and released in August and it caught our attention like a flu. Headline: Big Tril scores first Big hit single. Bigger than "Push Harder". He did it! How did he do it? Besides his songwriting abilities, he tapped into his production skills to give birth to an Afro beats,rap inspired track. He made an ode to party life and documented it with a deserving music video.
My reading of Big Mr. Kaiza Tril's experience is: when you have tools, skills and passion you do what it takes to win. Tril scored a hit with "Parte After Parte" that there is even a Kenyan remix.
Congratulations Mr. Parte After Parte kaiza Rowland aka Big Tril.
You got skills? Use them!
Feature images from Big Tril Facebook
Written by Ayella (@NuveySHAWN)
About Author
________________________________
LISTEN TO THE NUVELIVE PODCAST:
---
NuveyLive is an Independent media platform for creatives
How to support The NuveyLive Podcast
ADVERTISE WITH US HERE