"Nobody" is the latest collaborative effort between Tucker HD and J-Wats whose video was released yesterday 7 May, 2021.
In the visual, fashion is a highlight all through. From the hats that J and HD rock,tees to the floral pants and (denim) jackets. Its all drip. "Nobody" from the shots has an eye on fashion as the story is told.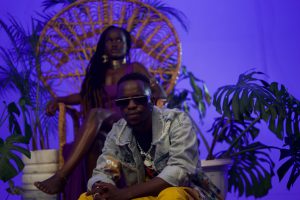 If you watch keenly besides the drip you notice the energy and brotherhood the two have. J-Wats literally is shown rapping or singing lines from Tucker as Tucker does the same. There is a high sense of teamwork. Tucker HD and J-Wats have definite creative harmony.
Watch below and stream audio here
________________________________
LISTEN TO THE NUVELIVE PODCAST:
---
NuveyLive is an Independent media platform for creatives
How to support The NuveyLive Podcast
ADVERTISE WITH US HERE