Pest Control is officially out. Waade started teasing his album since last year. In December 2019 he dropped 'Worried Bout Nun' ft. Nick Karma. Weeks ago he confirmed to us that his third album Pest Control would drop on 24 January,2020 however there were a delays but it's officially out today 2 February, 2020. The full length is 17 tracks and most of it produced by Waade himself.
On this album, Waade talks of contemporary things in our daily lives and syncs it with the gospel making it easier to listen and relevant to anyone who is listening. He has surely mastered his craft and improved his production abilities. See tracklist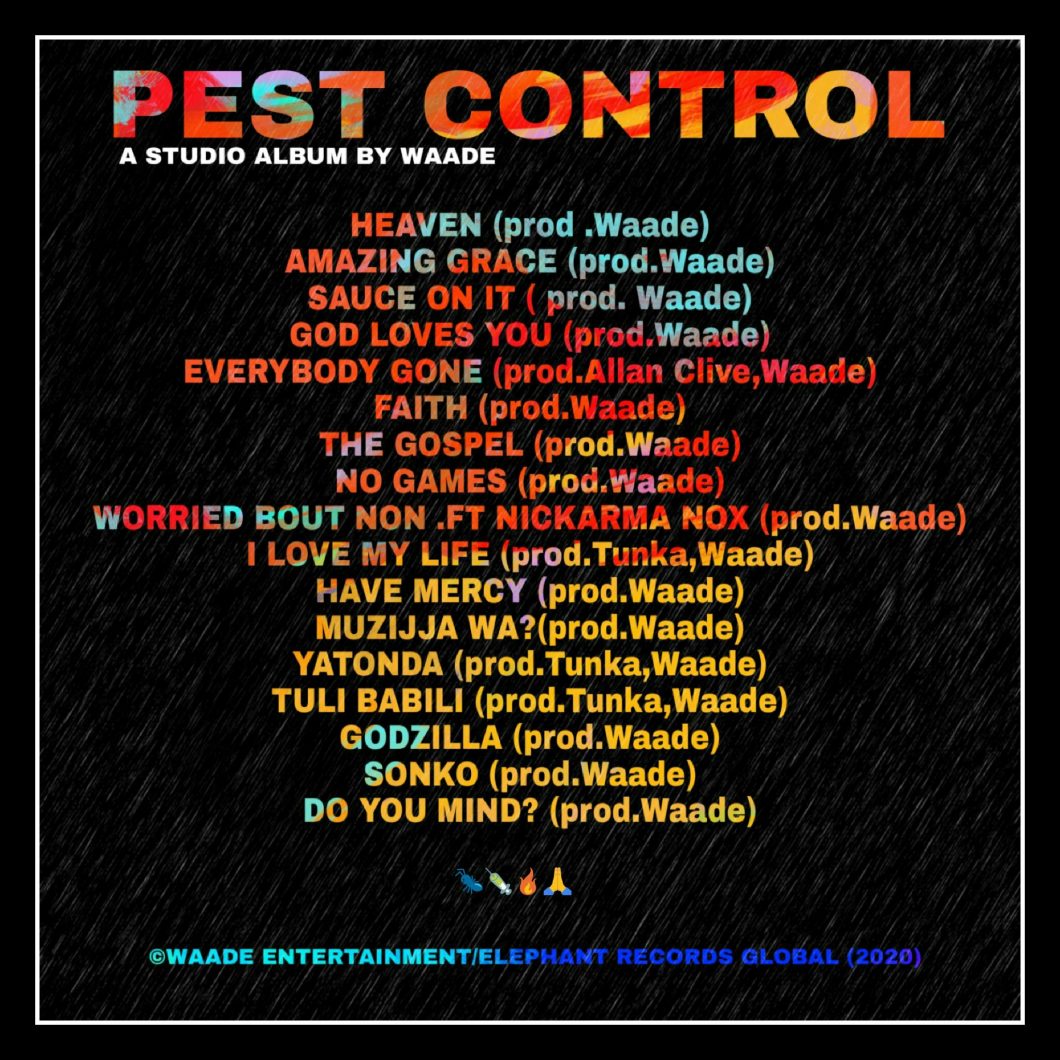 A listening party for the album is scheduled to happen today 2nd February, 2020 and he will be accompanied by fellow Gospel rappers like Race T, Lyrical Micheal, Dagg Mizzo, 1 Der Jr and others at Vaperse in Wandegeya. It is free entrance for everyone.
Get album here
About Author