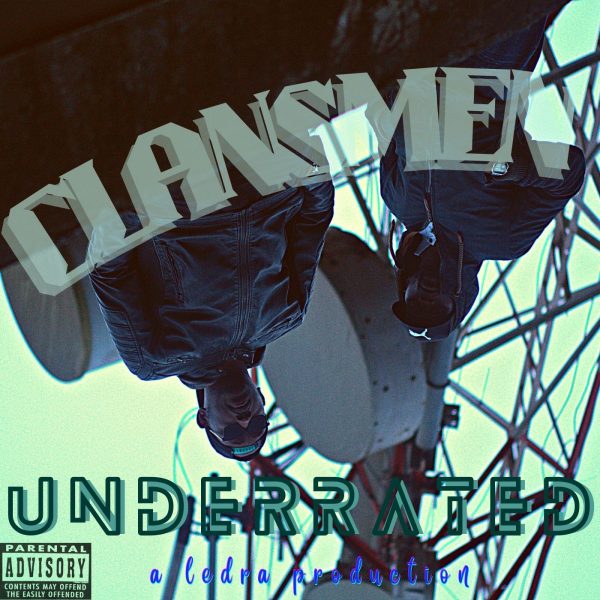 Read Time:
1 Minute, 20 Seconds
The Clansmen (UG) have dropped their first album as KSL and Chief. The original Clansmen was dissolved around 2017 which had (now retired rapper) Benezeri, Jibo, Chief and KSL. When songs like "Sharapova" and "Glory" were released it was rumored these were shots at Benezeri.
First forward, the duo moved forward with making music and giving their opinion in their projects. The outspoken artistes (musically) with this new album claim they are underrated by the masses. In a video recap of the official release KSL states …because we are. They also state this on the album's title track.
UNDERATTED has an intro than by Lyrical G which is significant as a passing of the mantel to the new generation. The 14 track project was executive produced by Ledra (founder Tempo Music Africa).
The album is an outlet for these rappers to voice their views on the music industry, love life and the dilemmas that come with it, introspection to their own lives, share views on importance of education (WTTW/ Word To The Wise) and their spirituality (see Almighty and Blessed). Chief also goes a head unapologetically to say The Mith is better than Navio (WTTW) and continues aim at Benezeri with I retire nggas on "Underrated".
The rappers weave urban life, rap and their competitive perspective throughout the album with features from Wonder JR, St. Nelly Sade, Jeminz, Akeine, Lyrical G, Adrenalyn Muzik and The Homie.
The album was available on streaming on December 24.
Get it here
________________________________
LISTEN TO THE NUVELIVE PODCAST:
---
NuveyLive is an Independent media platform for creatives
How to support The NuveyLive Podcast
ADVERTISE WITH US HERE