Read Time:
1 Minute, 27 Seconds
Art or music to be exact gives artistes so much power to express, influence and cope with whatever they go through. The very music offers the same to those consuming it. In fact artistes are often looked at in high regard. On new High Thoughts EP, Drillz taps into self consciousness, third eye view of his surrounding and offers social commentary.
The EP opens with braggadocio, which is a high self esteem indicator often times and pertinent to Hip Hop's DNA.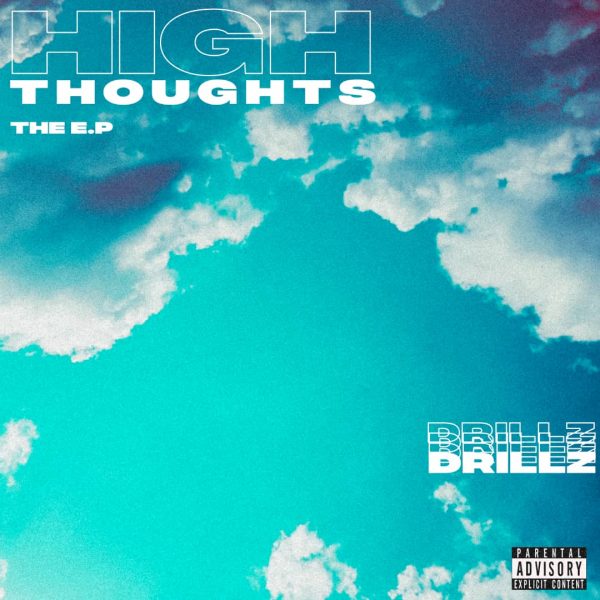 Drillz has continuously released music year in, week after week (read more here): today a single, freestyle or EP will be released wit or without a concept. High Thoughts has a dreamer's perspective as regards themes, sound and state of the art and mind. Drillz doesn't allow anything to limit his ability to create – it is basically part of what he is saying.
High Thoughts features Hxwrd, Nyende, Curtis, Nsokwa, Dr. Gray (who this EP is dedicated to), and Benjie. Drillz rides solo on "High Thoughts" and "420" on the 24 minute full length.
Mubanda Graham who was a friend to Drillz was reportedly killed. Drillz tries to find answers to his friend's murder and seeks justice on "Where is the Justice" for him and others who have lost their lives to violence by security officers.
As much as the Ep explores his vision and mission as a rapper it is an outlet for fears, pain and a tool to question society as much as inspire people to choose their well being over anything else.
Stream High Thoughts here:
________________________________
LISTEN TO THE NUVELIVE PODCAST:
---
NuveyLive is an Independent media platform for creatives
How to support The NuveyLive Podcast
ADVERTISE WITH US HERE